Our Stories
2019–2020 Annual Report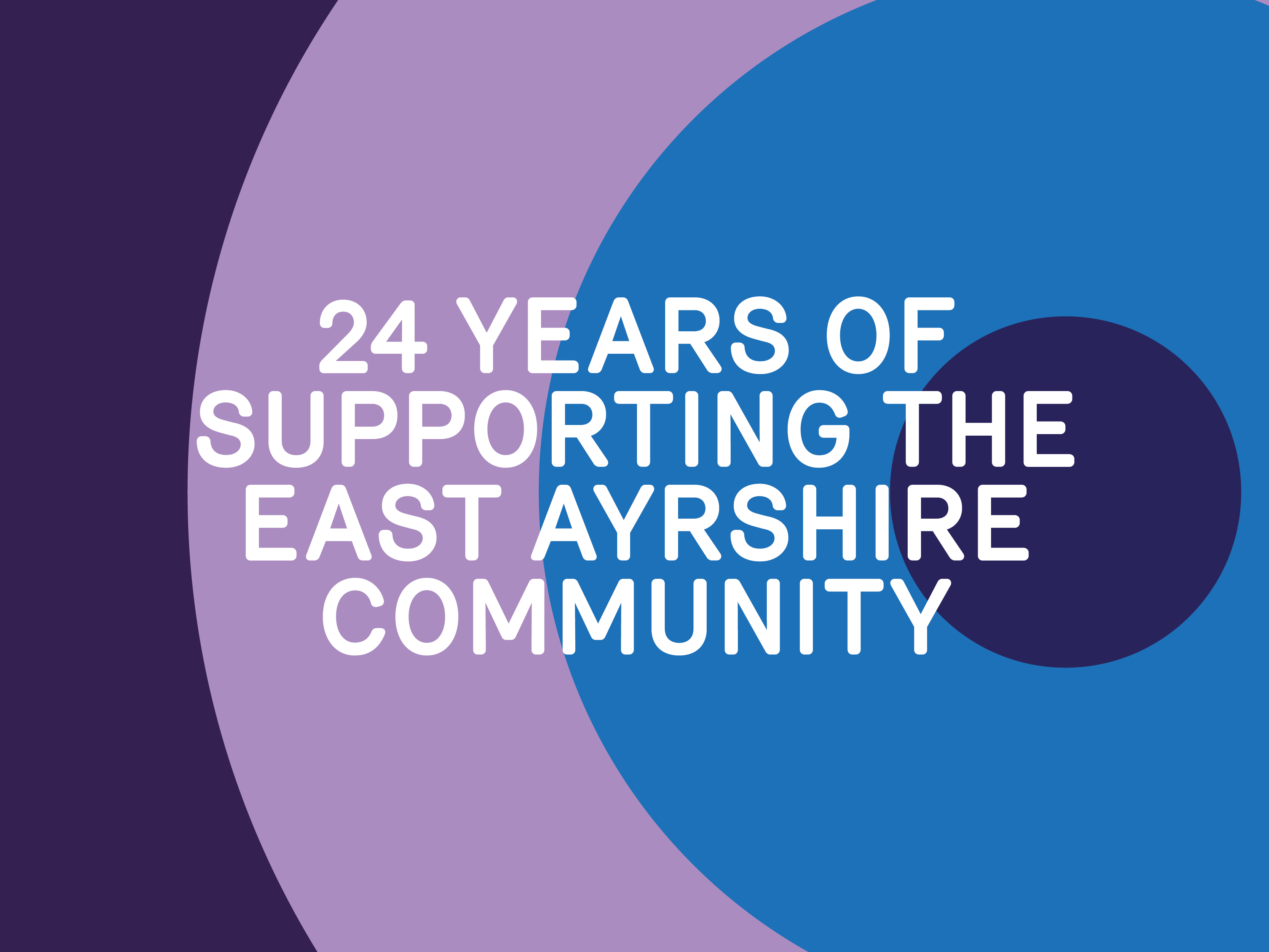 You can download our 2019-2020 Annual Report here.
Irene Clark – Managers Report
2019-2020 has been one of the strangest years in my "Advocacy" life.  We started 2019 on a high note due to our success in receiving Scottish Government funding to roll out our Represent Recovery project.  We were all delighted as this, in addition to our core funding from East Ayrshire Council and NHS Ayrshire and Arran, coincided with our 25th year in operation.  The timing was perfect as we had set up a planning group to organise our 25th Anniversary Celebration (see photos on page 33-34).
Throughout 2019, referrals to all parts of our service increased considerably (see pages (10-18).  Staff have been working hard throughout the year to cope with the ever-increasing demand for our service and we have had to prioritise referrals on a daily basis and at times we have had a waiting list.
Our Anniversary Celebration in November was a wonderful event with service users and colleagues enjoying a day of participation and fun.
At the end of 2019, sadly we were advised that our colleague Betty had lost her battle with cancer (see tribute on page 35).  So 2019 ended on a very low note.
2020 came in with some good news for our service though.  We had applied to the Scottish Government in a bid to provide advocacy for Children and Young People in the Children's Hearing System and were advised that we had been successful.  So, it was full steam ahead again, recruitment/induction planning etc until March when Covid 19 hit!
Full lockdown from 23.3.20 was something that no one could have predicted but my staff have been amazing as they have adapted and coped with these unprecedented times.  They have all rallied round and changed their way of working to ensure that our service users still have access to independent advocacy and that their views are considered (see Covid Case Studies pages 21-26).
These case studies will hopefully give you some insight into the difficulties people are currently facing in our community.  On a daily basis we are reminded of the challenges faced by these most vulnerable and my staff have been there constantly to ensure that their voices are heard.
We are extremely grateful to our funders East Ayrshire Health & Social Care Partnership and the Scottish Government.
To each and every member of staff (past and present) thank you for your continued commitment to developing independent advocacy in East Ayrshire and beyond.  Also to my Board of Directors, many, many thanks for your continued support, guidance and encouragement.  It is never more needed than now.  Here's to healthier times!
Independent Advocacy DOES make a difference!
I hope you enjoy our Annual Report 2019-2020
Irene Clark – Manager