Our Stories
JOB OPPORTUNITY – ADVOCACY WORKER (VULNERABLE PARENTS)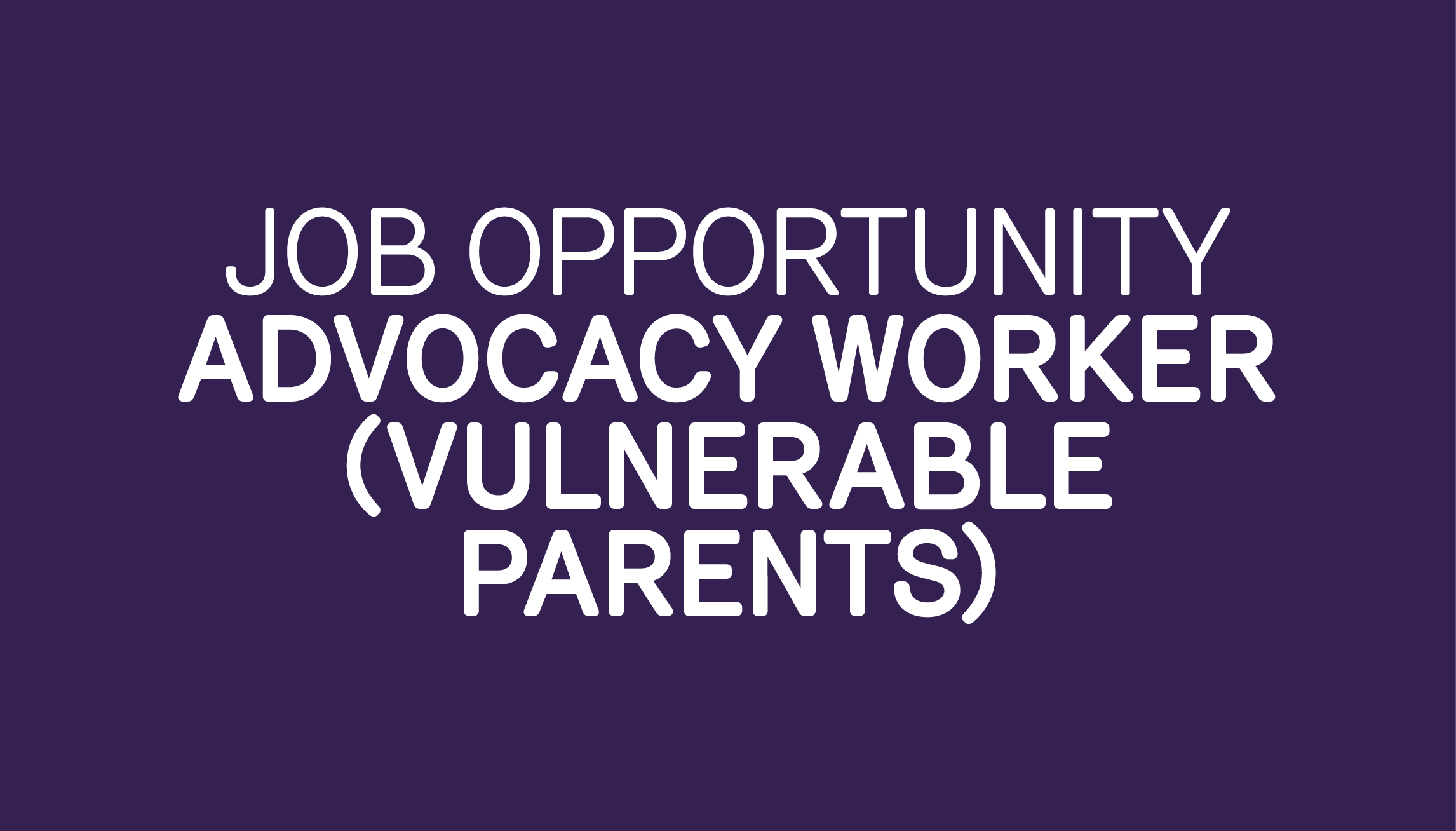 To provide an independent advocacy service for vulnerable parents living in East Ayrshire who have a mental health problem, learning disability and/or addiction issues whose children are subject to child protection legislation.
JOB TITLE: ADVOCACY WORKER (VULNERABLE PARENTS)
LOCATION: EAST AYRSHIRE
HOURS: 35 HOURS PER WEEK
SALARY: £21,330 P.A.
TERM: POST INITIALLY FUNDED FOR 1 YEAR
Could you support vulnerable parents to participate in Child Protection proceedings?
Would you be able to support parents to express their views and wishes about their children?
Do you have the ability to support parents to engage with other agencies?
If so, this could be the perfect role for you.
PRINCIPAL RESPONSIBILITES:
To deliver individual advocacy for people who are vulnerable parents.
To support parents to communicate with other agencies involved in the child protection proceedings, participate in the assessment process and any subsequent care planning.
To attend forums including LAAC reviews, child protection meetings, children's hearings, workers meetings etc to support parents to participate and have their say.
To link with psychological services, drug alcohol services, medical services, criminal justice services etc to ensure that parents have access to support from these services and/or to support communication with these services.
To support parents to engage with legal representatives when appropriate.
To provide support and guidance to individuals to encourage them to advocate on their own behalf.
To collect regular data to evidence the outcomes of the service and provide regular reports to the Manager.
To participate in ongoing training as required by the organisation.
To retain confidentiality and follow key procedures including GDPR.
We welcome applications from people who are great listeners, clear communicators and who care about their community.
TO APPLY:
Download Application Form
Closing Date: 18th March 2022
GET IN TOUCH:
If you have any queries or problems downloading the application form or job specification, please contact:
In writing: EAAS, 20 Lindsay Street, Kilmarnock, KA1 2BB
By telephone: 01563 574442
By email: Julia@eaas.org.uk